Rug Collections
Dilana offers two categories of rug collections.
The Artist Collection and In-House Designer Rugs.
artist Collection
We work with established artists who have an exceptional way of combining aesthetic goals with intriguing design and cultural connection.
Their creative ideas do not follow fleeting trends and will never be mass produced. The result of these collaborations are therefor timeless and exclusive.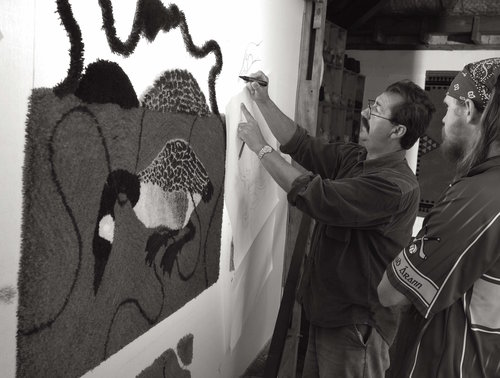 In-house designer rugs
Rugs that are designed for you. We offer a close collaboration from the design brief to the installation of the rug. Let yourself be inspired by a style, an interior or nature. Leave the technicalities over to us. A designer rug can be made to exact specifications to fit your needs.
Hugh Bannerman, founder and director of dilana.
Our aim is to provide a service that will be remembered and appreciated across generations.